Asian Interpretation Mirror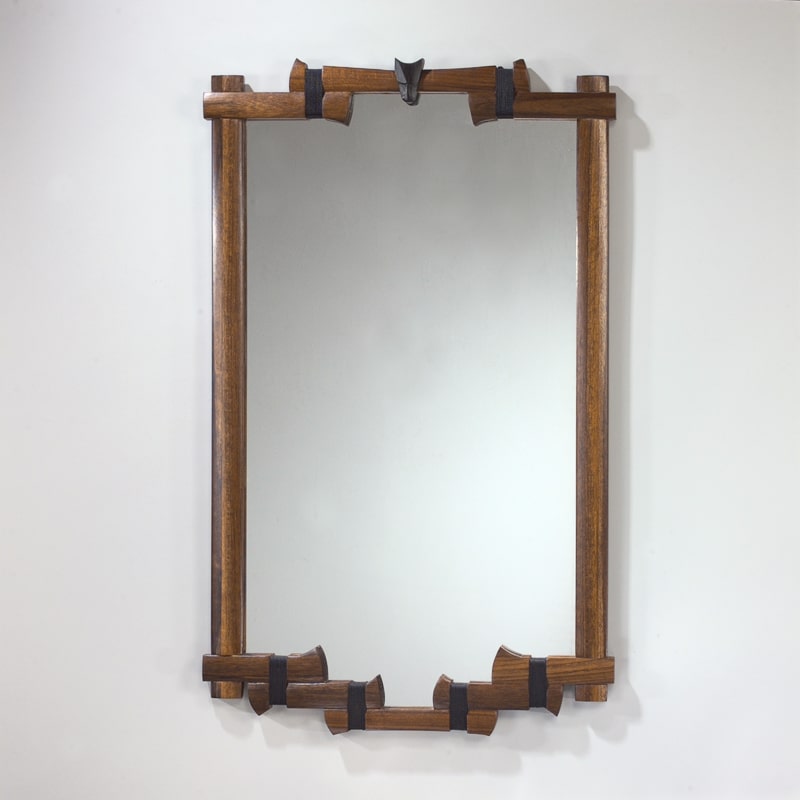 I chose Walnut and Wenge to highlight the design and offer a different combination of woods. With this variation of Asian Interpretation Mirror the carved face and cord focus the viewer's attention purely on the shape.

Walnut offers the furniture artist the advantages of being pleasant to work with and polishes well. This attractive wood is lovely all on its own, but also contrasts nicely with other woods.  Wenge has a pattern of nearly black grains with an appearance that has been described as expressive. As with many of my pieces, I used a clear natural finish to allow the natural beauty of the woods to take center stage.