View the latest original work from Guarino Furniture Designs.
Read the latest updates on our blog.
Serafina Blanc and Allegro by Glen Guarino will be at the 2023 Noyes Artist Members Exhibition from …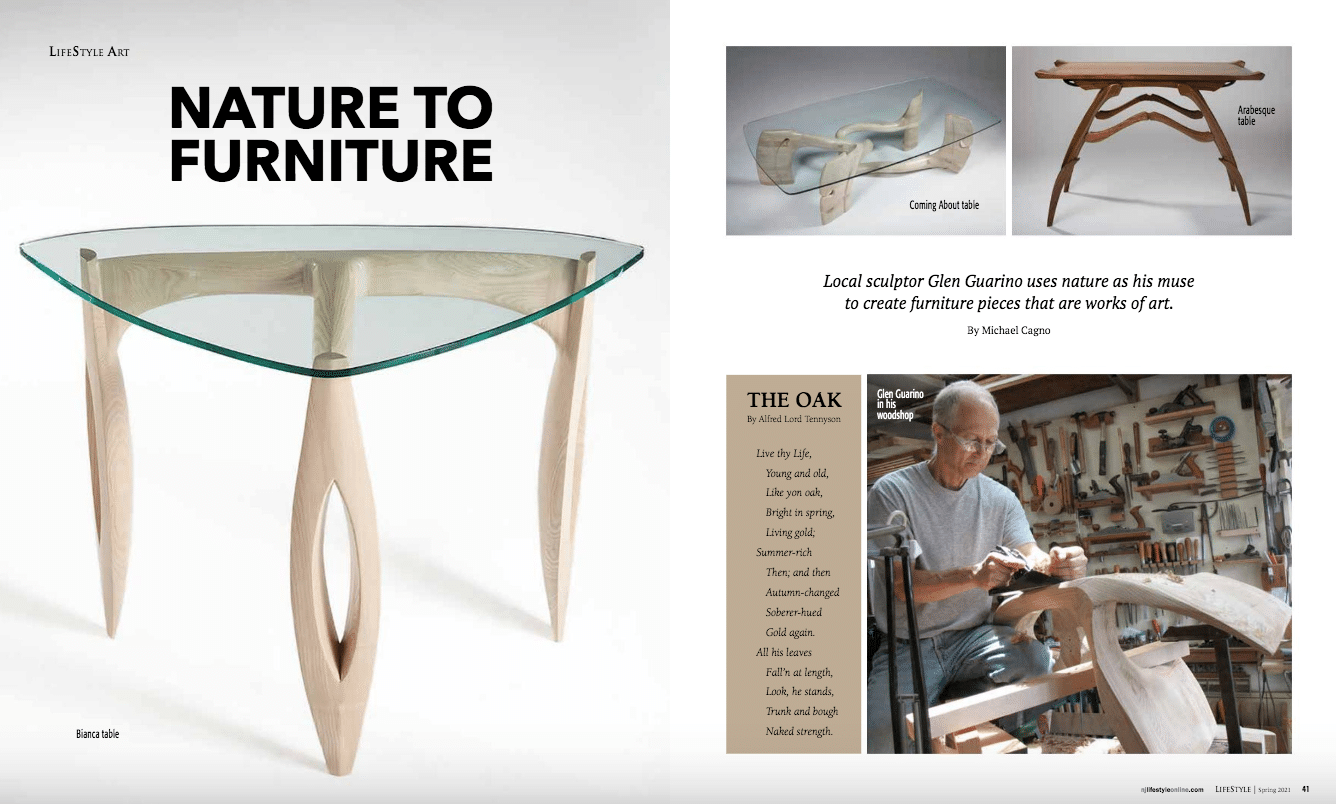 Author Michael Cagno writes for NJ Lifestyle Magazine, and in the latest issue he shines a light on …
Check out our latest posts on Instagram.
Explore the furniture design process with Glen Guarino in this video at NJIT and learn more at the Guarino Furniture Designs YouTube channel.