Allegro by Guarino Furniture Designs joins Fuller Craft Museum for the 2020 Biennial Members Exhibition.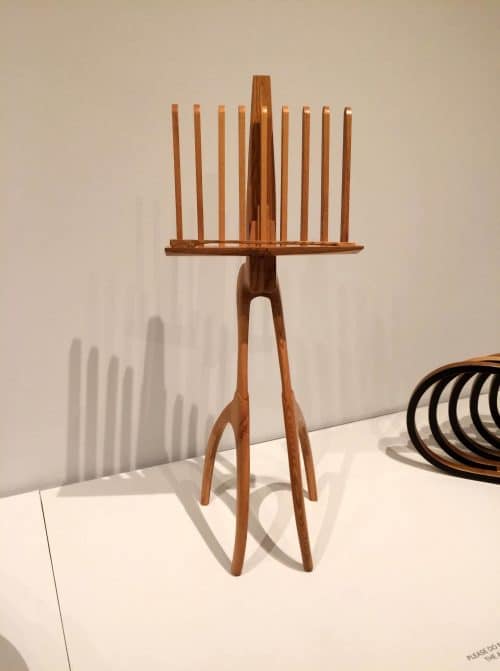 Glen Guarino is honored to exhibit Allegro in the Fuller Craft Museum, 2020 Biennial Members Exhibition from February 8, 2020 to November 8, 2020.
"Fuller Craft Museum, New England's only museum of contemporary craft, is dedicated to the objects, ideas, and insights that inspire both patrons and artists to explore life through the art of contemporary craft.
The 2020 Biennial Members Exhibition is a juried show celebrating the diversity of talents in the museum's membership base. This biennial exhibition is an important opportunity for young, mid-career, and veteran artists to exhibit their work to the Fuller Craft Museum community. Artists both inside and outside of New England have participated in the past, showcasing stunning works of ceramics, glassware, furniture, textiles, basketry, wood turning, jewelry, and other craft-based media."

The juror for the exhibition was Emily Zaiden, Director and Curator of the Craft in America Center in Los Angeles, CA.
Opens February 8, 2020 until November 8, 2020.

455 Oak Street Brockton, MA 02301
P: 508.588.6000
Museum Hours:
Monday – Closed
Tuesday & Wednesday 10:00 a.m. – 5:00 p.m.
Thursday 10:00 a.m. – 5:00 p.m.
Friday 10:00 a.m. – 5:00 p.m.
Weekends 10:00 a.m. – 5 p.m.
Admission:

Adults $12.00, Seniors $10.00, Students $8.00, Children under 12 Free.