Asian Interpretation Conference Table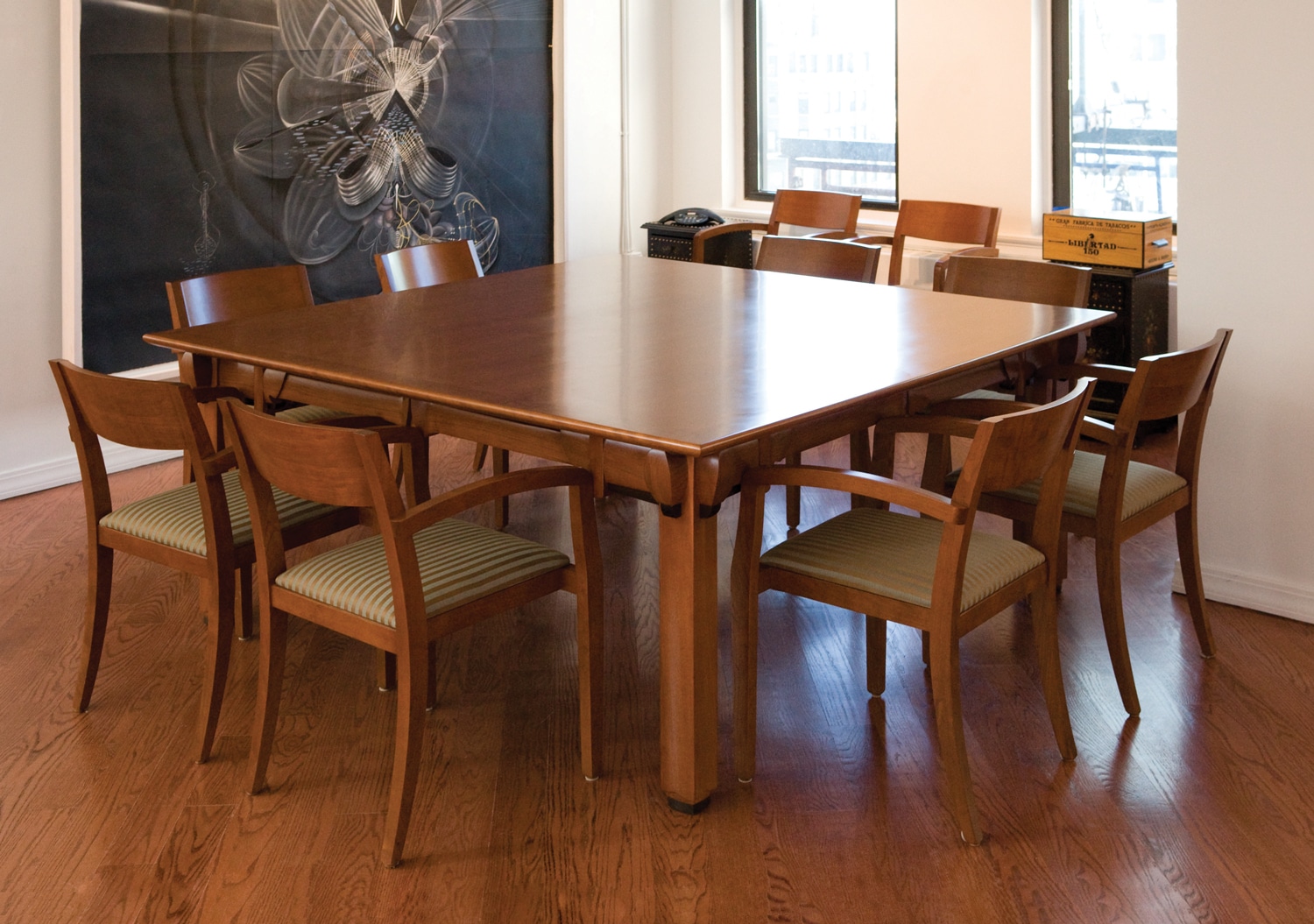 Asian Interpretation Conference Table is made from Shedua, Cherry, and Wenge woods and was originally designed for a CEO's Manhattan office. The selected woods provide a striking contrast and highlight the detailing on the top and bottom of the legs.
The table is all about design. As you look at the table you will notice the detail at the top of the legs and as with other tables of this style, I use a different wood for the detail offering a nice contrast. The solid Cherry used for the table was hand selected for color, grain, and quality. The finish is cherry stain with varnish topcoats to match the client's chairs.
I devoted a good deal of time planning how I would go about making the table. The joinery being complicated had to be very precise.  Planning ahead was key to its success. A mock up of the corner was first made, so each part's relationship to each other could be seen and evaluated. The apron and four of the ends are held together using Mortise and Tenon joints. I added screws above and below the tendons, for more strength and as a way for me to test, fit, and assemble the joints dry. I also needed to design a structural system to be built into the base that would lift and support the top and would not take away from the design.

Like Asian craftsmen, I prefer to perform most of the work using fine old hand tools, instead of relying on machines that may speed the work, but limits the design possibilities. I feel machines put too much distance between the work and the artist. In the mind of the craftsman the process of creating is what drives the artist. I tried to capture simplicity of design that imparts a certain amount of calmness to the viewer.

The design seems simple but the construction is a complicated puzzle of interlocking parts fitted together to produce a strong table that will last for generations.