Fine Woodworking accepts Arabesque for an upcoming issue.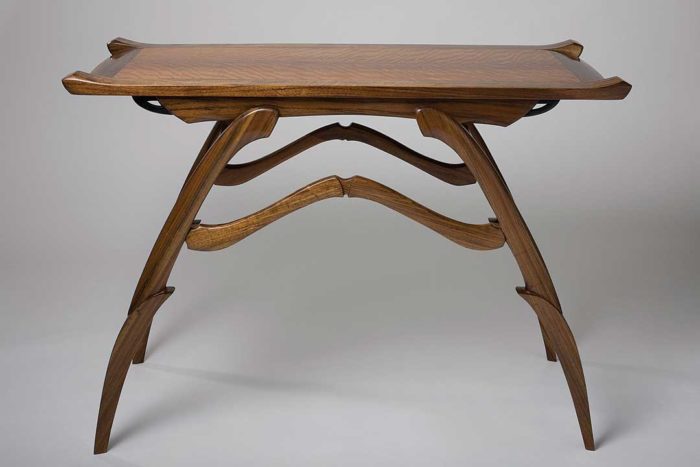 We are excited to announce that Arabesque will be featured in Fine Woodworking Magazine. Arabesque is delicate and understated. The idea was to combine a number of important elements to produce a table that respects the beauty of the material. My design goal was to create a piece with a refined look by giving each component a light fluid form. The table's formal symmetry centers the eye and gives the appearance of stabilities.
Arabesque has also won the furniture award in 2019 Works in Wood at New Hope Arts Center. The table was highlighted in State of the Arts by Susan Walner, PBS and NJN channel on TV. The table was accepted for a number of publications, Bespoke: Furniture From 101 International Artists by Ashley Rooney Schiffer Publishing; the table was chosen to be on the cover of Mind & Hand by The Furniture Society, Schiffer Publishing.
Arabesque photographed by Justin Guarino