Flower Mirror Revisited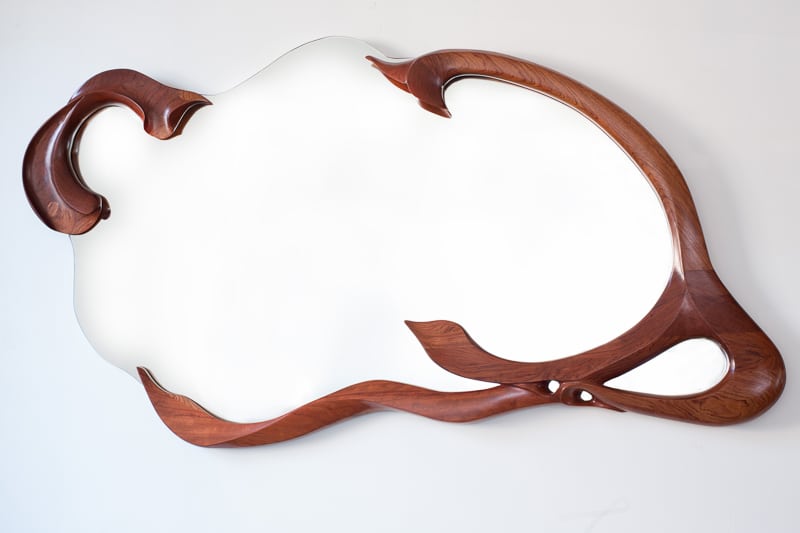 I chose to revisit this design made a number of years ago because many people have expressed interest in the mirror.
I designed Flower Mirror Revisited to use rescued Bubinga. The soft curves of the mirror allow the light to dance across the surface of the wood.  As with many of my pieces I chose to do a clear hand rubbed finish to allow the beauty of the wood to take center stage.