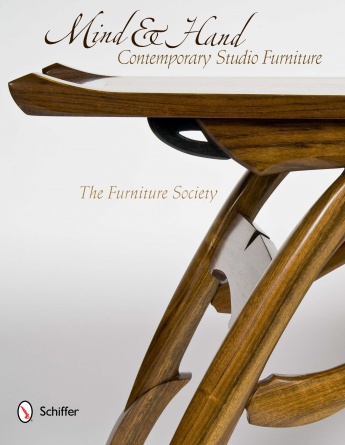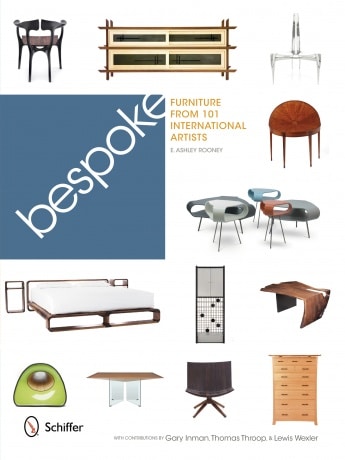 Bespoke: Furniture from 101 International Artists

E. Ashley Rooney with contributions by Gary Inman, Thomas Throop, and Lewis Wexler
A reaction to the disposable, mass-produced furniture born of the Industrial Revolution, custom designed studio and bespoke furniture has been around for many decades. One hundred one artisans' works are presented here from throughout the United States and around the world. Over 640 brilliant color photos reveal the unique and useful art objects each artisan creates to the readers. The engrossing text introduces readers to each of the artisans and their intentions. Readers will also find contact information for the artisans, their studios, and galleries.
Size: 9″x 12″ | 669 color photos | Index | 224 pp
ISBN13: 9780764342264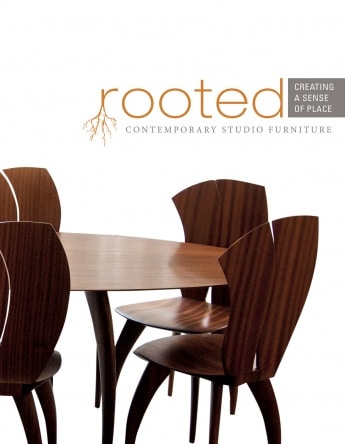 Rooted: Creating a Sense of Place:
Contemporary Studio Furniture
The movement to buy locally, which has gained momentum in the areas of produce and food, is now spreading to arts and crafts. Through the work of over seventy contemporary furniture makers, the role of place in the creative process is explored and celebrated. Whether in terms of materials, inspiration, or the interaction with customers, these artists are rooted in their surroundings. What springs from these roots is usually unique, often edgy, and always beautiful furniture and accessories. Over 150 examples of their work are shown in full color.

Size: 8 1/2″ x 11″ | 265 | 160 pp
ISBN13: 9780764349485