Arabesque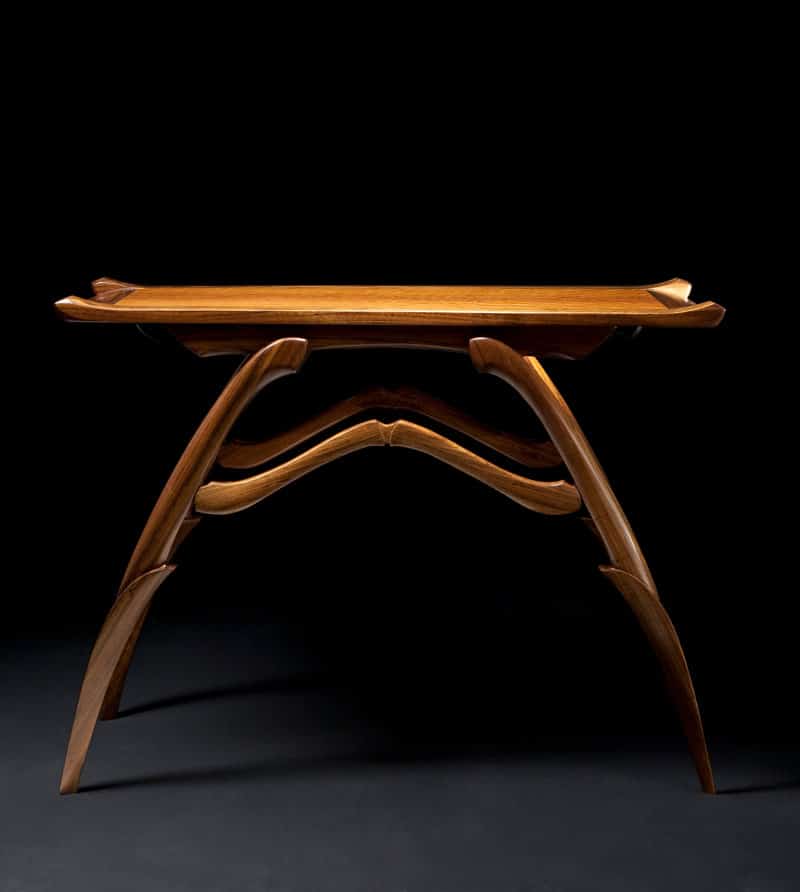 The focus for Arabesque's design was to combine a number of important elements that in combination would produce a delicate refined table, presenting the material in the best possible way. All the components have a light fluid form that blend together to create a well-balanced symmetric stance that gives Arabesque its strength.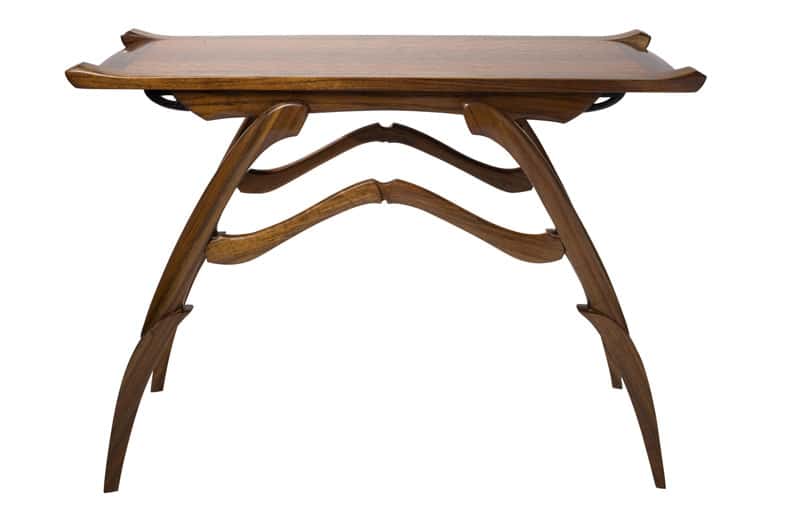 Arabesque represents a new direction for Guarino Furniture Designs. It is sculptural like much of the stacked work I create but more delicate and understated. I wanted to combine a number of important elements that if successful would produce a table that respects the beauty of the material. The design goal was to create a piece with a refined look by giving each component a light fluid form.

I planned to use the wood in a way that displays the beauty of the wood yet does not waste materials. The piece uses formal symmetry.